New Teaching Software for Web
Course Toolkit is an feature-packed online Learning Management System. Its easy-to-use interface enables tutors to create web-based courses containing a range of content types and to upload existing content. Add HTML, interactive timelines, audio/video,...
NetClick lets you make all of your existing presentations interactive - with no new prep. Upload your PowerPoint slides. Broadcast the slides to students' tablets/smartphones/ laptops. Understand what students are thinking. NetClick instantly makes your...
ProProfs Learning Management System empowers educators and trainers with powerfully simple authoring tools for creating and delivering online training or educational courses. ProProfs LMS comes bundled with an online quiz software, for creating...
ProProfs eLearning Software is used by Fortune 500 companies and top educational institutions to create and deliver online training and educational courses. Using ProProfs simple yet powerful tools, trainers and educators can successfully train learners....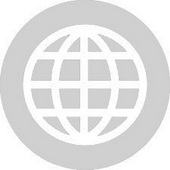 invmind is an innovative learning management system which helps create and conduct courses, lectures and lessons online. Invmind gives the option to choose the appropriate format and time of learning the given material. It helps both those who wish only...