Best Sports Software for Web
The BetMore 4 platform gives website owners two (2) flavors to choose from; the sportsbook software and betting exchange software packages. Managing and running a website just got easier; there are many bet types to choose from with the sportsbook...
Simply put, it's a free and easy way to create running routes or find one from our member running routes. Calculate Distance Calculate Pace Track Calories Burned Running Explore new Running Routes Log your Runs in our free training diary Find your...
SWIPS is a unique solution that provides pairing chess engine for the organizers of chess tournaments. It is server-based and it is also accessible using a web browser. SWIPS ensures transparency, fairness and facilitation of organizer's tasks. SWIPS...
Get in shape with Extremely Easy Exercises at your own pace with exercises that you can actually do without any special equipment. Our smart tracker will gradually increase your workouts when and only when you are ready. You won't even realize that you...
Collect and analyze basketball game stats in real-time using any device with a modern web browser and the Game Stats module (free). Court side analysis includes player and teams stats, shot charts and momentum graphs. Game Stats runs without requiring an...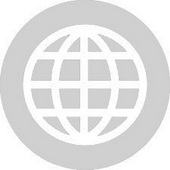 The Winafy bet tracking platform provides players with a holistic view into their activity and real-time performance analytics across sports book and fantasy sites. Winafy is the first platform to 'sync' with a player's online accounts, providing fully...
Zen Organizer is a Tournament and Bracket Management application online. It helps to digitize candidate enrolment, create individual or team events with criteria, generate single or double elimination tournament brackets or round robin tournament schedule...