New Software for IconFactory
Twitterrific is a fun application that lets you both read and publish posts or "tweets" to the Twitter community website. The application's user interface is clean, concise and designed to take up a minimum of real estate on your Mac's desktop. You can...
IconBuilder XP is a filter for use with Adobe Photoshop that makes creating icons a snap. By harnessing the professional power of Photoshop and Photoshop layers, IconBuilder provides icon artists with the most complete tool set possible for modern icon...
Twitter Land collection contains six individual icons with large resources for Vista and...
Trek Tech collection contains eight individual icons with large resources for Vista and Leopard. This set's iContainer includes custom Dock replacement resources for use with...
Flare allows effortlessly add effects and textures to your photos. Choose from a variety of Flare's built-in Presets or create your own using dozens of individual photographic effects. Easy to learn for casual hobbyists, Flare also has the flexibility...
In response to the threat of a new Mac virus that is said to completely wipe out one's Home directory, DownloadCheck checks for applications in user's Downloads folder. Although its highly unlikely Mac users will find a MP3 or other document type...
The Iconfactory and ARTIS Software are proud to announce the release of an all-new, fast paced, addictive game Frenzic. In the spirit of classic puzzle games such as Tetris and Bejeweled, Frenzic tests both the mind and the reflexes and offers hours of...
Pixadex is to icons what Apple's iPhoto is to images. Brought to you by Panic and The Iconfactory, the team that created CandyBar, Pixadex lets you import, organize, and search huge numbers of icons quickly and easily. You can store all your icons in a...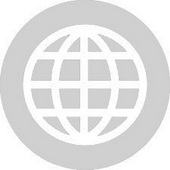 Conspiracy plots functions in two dimensions and three...