Best More Modules for Web
All Django installations comes with an administration module for easily managing the framework's structure and content.While this module can be very helpful, it's terribly ugly and slow.Django WP Admin makes some changes to the default Django...
Since Django premiered its administration interface, many developers have contributed their own styles to the framework.,Django Xadmin provides a general toolkit for improving not only the style and graphics of the Django admin, but some of its controls...
django-adminlte simply adapts and helps integrate AdminLTE with Django, working without having to do all the hard-coding yourself. Just install it as any other Django module and it will automatically replace the existing admin panel UI with the AdminLTE...
Can be integrated with any PHP software, providing a graphical interface for managing tasks.Features:One-Year FREE Updates Installation module Static Pages PHP Pages DataGrid Pages Link Pages DataGrid Pages Wizard Left/Right/Top menu positioning Resizable...
Add it to a Rails application and will provide an administrative dashboard from which to manage the app's data.Features:Display database tables Create new data Easily update data Safely delete data Automatic form validation Search and filtering Export...
It allows webmasters to run a store locator service which would helps site visitors find local stores in their area with the aid of a map and search field.Features:Highly configurable Organize stores in categories Store ratings Store reviews Protected...
Before creating a report, the developer will need a properly built and compiled .jasper file from iReport or another JasperReport building app.What is new in this release:Make filename of output report...
Django Suit is more than just a simple "dumb" CSS theme, adding functionality and data organization improvements as well. Django Suit enriches the Django native backend with extra features not supported by default, helping improve the admin panel's...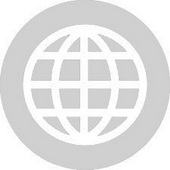 It provides CSS and JavaScript concatenation and compression. Besides that, there's support for YUI Compressor and Closure Compiler compatibility, built-in JavaScript template support, ahead-of-time gzipping, and optional Data-URI / MHTML image...