Kids & Parenting Software
New Kids & Parenting Software for Web
Numerology Marriage Vibration is a concept of numerology used to analyze the vibrations of a happy marriage. The name and date of birth represent a compound formula which expresses the Karmic trail and discloses the chosen intention. Numerology says that...
Name Compatibility is a form of divination technique that gives the compatibility between names of two people. You can use this method to know how well you get along with your partner. This form of name compatibility is based on an ancient form of...
We sometimes dont understand the kind of relationship we share with our parents and may fail to analyze where we are going wrong. Or maybe you would like to understand better how the different sun signs react in different situations under different...
MoneyTrail is a free, online money and allowance system that organizes the financial transactions within families. Kids and teens track their cash, allowance, IOUs, gift cards and checks. In the process, they learn and practice smart saving and...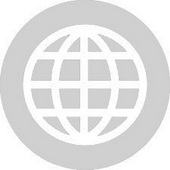 Give your child or treat the family an educational Christmas gift that is fun, teaches languages, cultural understanding, promotes inclusion and online safety. Already enjoyed by schools worldwide SmileyTalk can now be used at home, fun for all the...