New Internet Software for Web
Who uses Calepin? Serious writers. Essays, long form journalism, short stories or any kind of ambitious writing needs you to ditch MS Word for Markdown. Writing in plain text using Markdown to denote headlines, emphasis, footnotes and links is the sane...
The 123LinkIt plugin streamlines the affiliate marketing process by transforming brand names and product keywords into affiliate links. Just install the plugin, sync your posts and we'll automatically add relevant, money-making affiliate links to your...
News Publisher is for you to publish news and articles for your public relation and to keep people informed about your latest happenings in your organization. All you need is to just login, add your article and it gets published. This is how simple News...
Webbiscuits Blog turns your website into an active and hot blogging spot on the Internet. When you write your blogs, you can't stop for a single second as your thoughts are flowing in. Blog is what you can't afford to miss to get yourself well-known...
Webbiscuits Forum comes with handy features for your users and for you to appoint moderators to manage your forums. Using Webbiscuits Forum, you avoid all the complicated scripts setup, security issues that rises with no attention is given and the...
Want to display your graphic or logo on the address bar when visitors come to your site? This free online tool makes it easy to create a favicon in seconds. The favicon can be static (in various sizes), or...
Good Noows helps you discover and share the latest news on your favorite topics from the sources you trust. Features: * Social newsstand in English, Spanish, German, French, and Italian; * Sign in with your Google, Facebook, Twitter, or LinkedIn...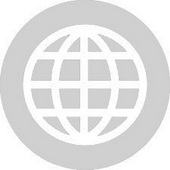 If you want to make your Facebook cover to look a little more unique and special, newFBCover.com provides this services free of charge. We allows user to upload photos that they want to use to create a cover collage. They can rearrange the photos any ways...
Subpug brings all your favourite websites, blogs and news sources into one convenient place. It's totally free and there's no sign up. You don't even need to give us your email address. Subpug is a feed reader, also known as an Atom or RSS reader, and...