Best File Tools Scripts for Web
Pydio is a versatile system which you can use as a classic file explorer application for easily uploading and navigating files on the Web, or as a centralized file-sharing application, similar to what Dropbox, Google Drive, or Box.net are doing. The...
The script is an advanced solution for creating free file hosting websites.Easy to deploy and get a file shating business going right away.What is new in this release:Updated default template Adf.ly support Memcached support for main and download...
AjaXplorer can be used in installing and deploying your own file sharing systems, similar to Box.net and Dropbox.AjaXplorer is a powerful tool and comes complete with lots of options and features.This was the last ever developed version of AjaXplorer, the...
ProjectSend can be installed on a public Web server and allow a person or company to add files, clients, organize clients in groups and share files with one client or an entire group.ProjectSend includes an easy to use file uploading mechanism, which...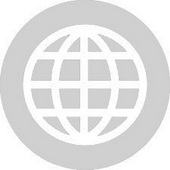 XFileSharing Pro is an advanced file sharing script. It can be installed on any virtual/shared or dedicated Linux hosting. You can customize look and feel of your site with basic knowledge of HTML and place banners, adsense or other type advertisement on...
ownCloud is very similar to Dropbox, but the difference is that the data is stored on your own server, instead of somewhere remote where government agencies and hackers can get to it.ownCloud comes with a server package and client applications. The server...
Sites you can build with YetiShare fall in the category of a file locker. File lockers are sites where users can upload files, share them with their friends and even earn money for received downloads. Webmasters interested in deploying such a system on...
QuiXplorer is easy to setup. Download, edit the settings file, and move to a Web server. That's it. QuiXplorer is ready to go and admins can login and start uploading their files.Default QuiXplorer username and password is admin/pwd_admin.Once...
It supports as database environment the following softwares: HSQL, Microsoft SQL Server, MySQL, Oracle, PostgreSQL (pgsql).What is new in this release:New Features: Subscriptions and Notifications support - WS Templates for email...