New Download Managers for Web
Copy/paste the link of any SoundCloud, or Vimeo video and download converted MP3 file just in seconds. No software installation needed, no limits, no ads and no registration required. Pure musical happiness. What is new in this release: updated...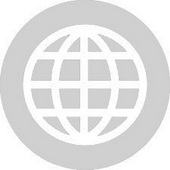 Do you remember that old days when you rec your favorites show on your VCR ?? Well, TubeRipper it's the internet version of a vcr. It's a VDR (Video Digital Recorder ) wich allow you to record video and/or audion on Internet from a variaty of sites such...
At the moment it integrates well with the Transmission torrent client, but the goal is to support more.Features:RSS feeds from a few torrent sites who offer TV shows. Save torrent file in any folder so any torrent client can pick it up. Tell Transmission...
Can be used for any web app that might need user details before generating a download file. Downloadify speeds up the download process, improves server performance by reducing web server and DB load.Requirements:JavaScript enabled on client side Flash...
jQuery File Download does not actually use AJAX, but facilitates requests that result in a file download, without refreshing the page.jQuery File Download can be used to request and download any type of file format, regardless of location.The plugin...
It can be used in software stores, e-libraries and everywhere a e-product needs to be downloaded after the client's payment.Features:Manage user access to your downloads. Ban ip. Automated signups. Protect downloads in different folders. Access logs for...
It is an advanced tool based on the classic wget UNIX command.Instead of the unspecified way, in which 'wget -r' downloads and stores everything, wgrab allows the developer to use iteration over dates and numbers, as well as regular expressions.What is...
JDownload is a download manager, which can be installed onto a homepage. Users do not have to install extra software, but can start using the download manager instantly. It is meant for large downloads or downloads which span over a number of files. When...
FileGator allows webmasters to provide a graphical interface for users to browse and download files from their servers.It superimposes itself on top of the default server file browsers, enriching the interface with many, more useful and easy to use...